Confidently Learn Foundation Paper Piecing
A Happy Sugaridoo Quilting Course
Are you ready to learn foundation paper piecing?
Do you wish you could make all those fun FPP patterns out there?
Would you like to: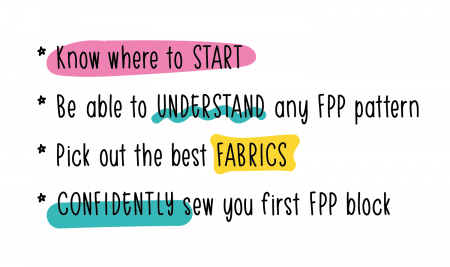 Hi wonderful quilter!
You know you want to learn Foundation Paper Piecing. It would be SO nice to be able to make all the FPP blocks out there. Maybe you've already bought some patterns, but you just never dared to start.
So many things can hold you back. It looks too complicated, I don't have time to learn something new, I've already have so many unfinished projects.
It's something you really want to learn,
but somehow never makes it to the top of your to-do list.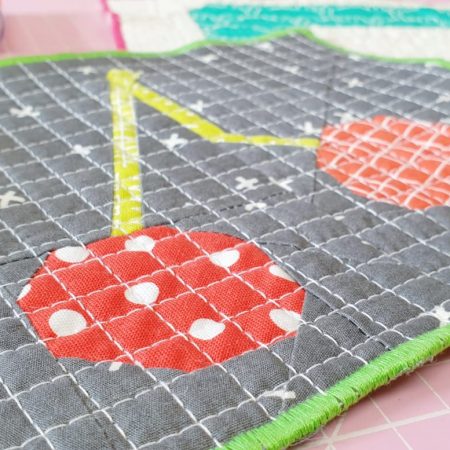 I completely understand!
So many other things pop up everyday that keep you from setting time aside for yourself. It's easy to put something hold when you haven't made a start with it. Even though you know that 'something' will bring you so much fun and joy.
Enough with the procrastination.
Today it's time for something new.
The course is €99 (that is $117).
Don't forget to enter your discount code on checkout!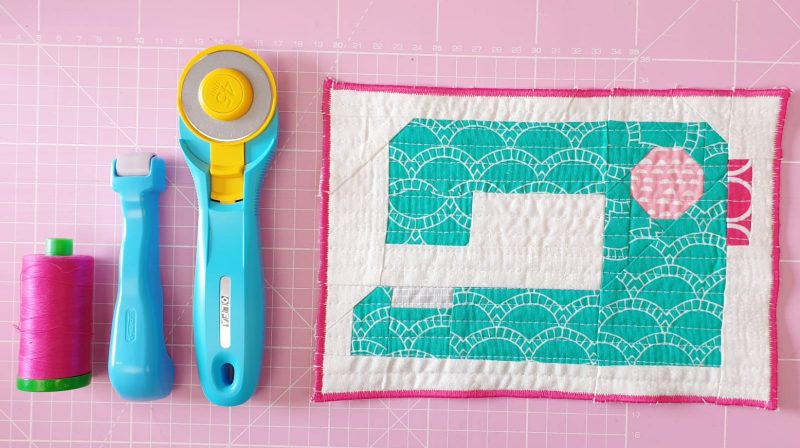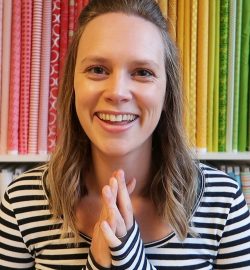 So much more than 'just another course'
You choosing you changes everything
Learning Foundation Paper Piecing through this course is so much more than just adding a skill to your toolbox. Investing in time to allow yourself to learn and create is so very valuable.
Quilting stimulates our brain and makes us happy. Gifting yourself the time to work on something new with beautiful fabrics can bring so much positivity in your life.
It's time to choose you
Let's do this.
Let's set aside some time for YOU over the next few weeks.
Time to focus on something new, something positive, something happy.
Let's learn how to make a Foundation Paper Piecing block. 
What quilters say about my teaching

I love your tutorials and learned so very much from you!! I had no idea about paper piecing before the Sugaridoo quilt along & now I LOVE it 😍 You spread so much positive and happy energy in your videos and make us believe we can sooo do this! I especially love when you encourage to just try & HAVE FUN and not mind making mistakes on the way. Thank you BIG TIME, I am looking forward to learning much more from & with you 😘😘
@Fridolf_Munchen on Instagram

Your teaching style is fabulous! I bought a sewing machine and am learning how to quilt with your help. I had no sewing experience at all but after watching you and listening to your videos I was inspired to TRY! You are awesome with teaching the sewing techniques to new sewers/quilters at the same time giving pointers to the people who are more experienced. You keep a happy vibe going throughout every video and make me want to watch more! You are a great teacher and I thank you for all you do for us!
@Mmesposa on Instagram

I saw you at a quilt fair in Zwolle a few years ago and loved your energy and patterns. I thought: if only I could quilt like that. Half a year later I got your pattern book for my birthday and started fpp with teabag paper. The step by step explanation in the book is fantastic. You are so energetic and have a way of making me feel confident. Every one of your patterns is a winner. 😍
Karen van den Bos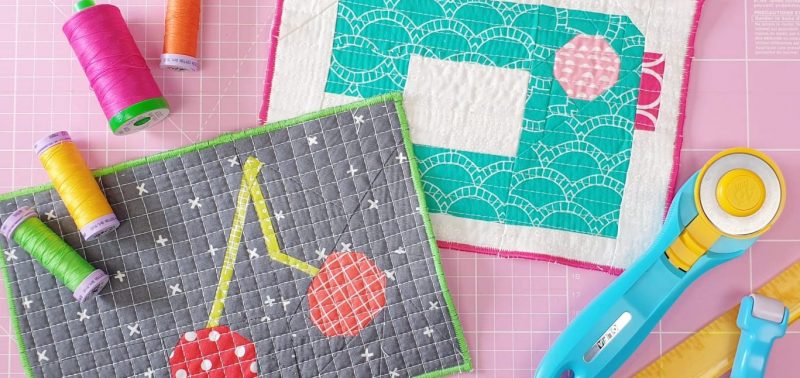 Cute little mug rugs
In this course you will learn to turn your block in to cute little mug rugs. You won't be left with a bunch of single blocks when you've mastered Foundation Paper Piecing. You will actually have something you can use, or gift to a friend when you've completed the course.
The course is €99 (that is $117).
Don't forget to enter your discount code on checkout!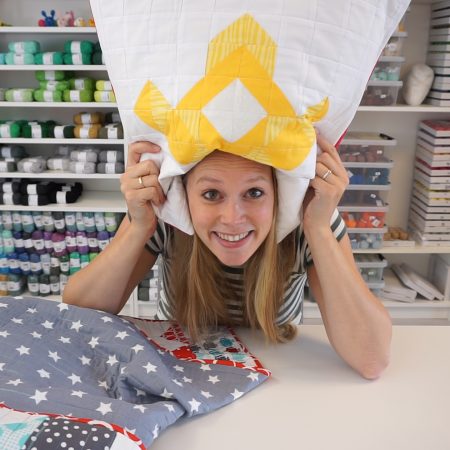 Why you should learn from me
I've hosted a super beginner friendly quilt along, with over 6000 quilters.
The Sugaridoo community has always been a inspiring comunity. We cheer each other on. I'm going to be your cheerleader the whole way, you're so awesome for being here and thinking about taking this step for you.
I create weekly quilting videos on the Sugaridoo YouTube channel that reach hundred-thousands of people.
I focus on positivity. I teach about how you can learn to value you progress and not to be discouraged by someone else's perfection. (spoiler: what looks like perfection to you hardly ever feels like perfection for the one who created it.)
But most importantly: I once was a newbie at quilting myself. And I'll teach you everything I wish I'd learned when I started.
Inside this course you'll find ...
See you inside the course!
The course is €99 (that is $117).
Don't forget to enter your discount code on checkout!